Organic hoses
Hoses for organic acid based coolants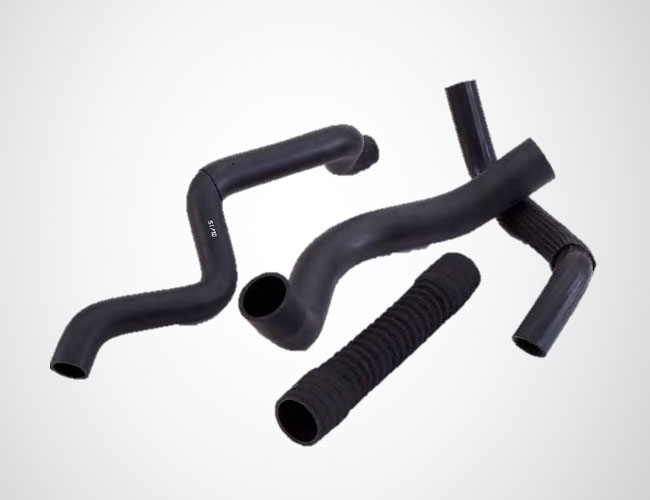 Product Description
We offer a special range of hoses, for resistance to organic acid based coolants, which contain sebacate or 2-ethylhexaoic acid. These extended life anti-freeze coolants which are extremely corrosive in nature, require hoses of specially designed materials. Using normal blue coolant hoses of the standard material for these coolants, will result in pre-mature failures.
Questions about this product?
Get a quote for this product
done

Typically, amber, orange or red in color

done

Excellent high temperature aluminum protection

done

Based on neutralized organic acids and azoles
More information
NOT SUITABE FOR: non-polar liquids such as hydrocarbons, mineral oils and greases. Strongly attacked by concentrated acids and alkalis, particularly by oxidizing acids such as sulfuric or nitric acid. Also, Silicone Rubber is not suitable coolants containing high-concentration of ethyl-hexanoic acids and sebacate, or coolants with very high pH levels.
Industry use
Organic hoses designed for use in automotive, light duty and heavy-duty diesel applications
Related rubber products