Rubber grommets
Cable grommets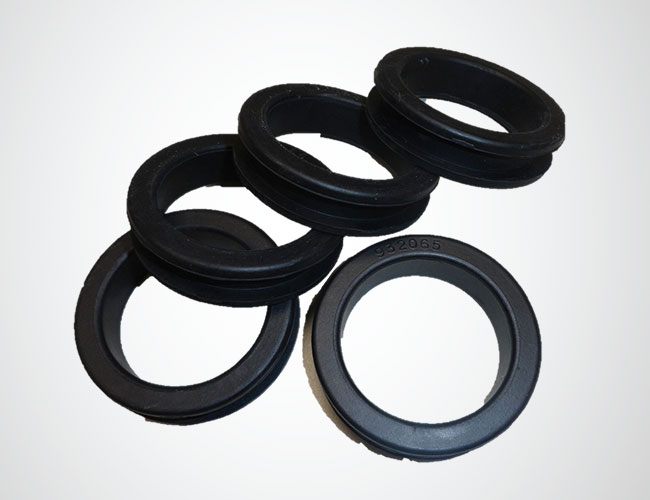 Product Description
Grommets are mostly placed in metal panels to protect wires or cables against damage due to sharp edges on the metal. Simply push the flexible grommet into place and suddenly an uneven hole is turned into a smooth insulated hole. On top, the grommet damps vibrations. We also produce blanking grommets. They do not have a hole in the middle. These are used to fill holes to prevent dust or liquids from getting in. We have a wide range of standard grommets, but we specialize in custom-made products. Based on the technical requirements and the customer's drawing.
Questions about this product?
Get a quote for this product
More information
EPDM grommets are excellent UV and ozone resitant and can be used outdoors. NR/SBR grommets have good abrasion and compression set resistance but are less suitable for outdoor use. NBR grommets resist oil and grease. For high-temperature grommets even up to 250°C or even higher we recommend VMQ (silicone) grommets. If oil resistance or extreme chemical resistance at medium-high temperature is required then FKM (Viton) is a good solution.
Industry use
Grommets are commonly used in electrical installations, but are also important parts in automotive applications. Others are : home appliances, construction industry, electronics, tools, machinery, furniture, etc.
Related rubber products