Angle Extrusions
Profiles made with a specific angle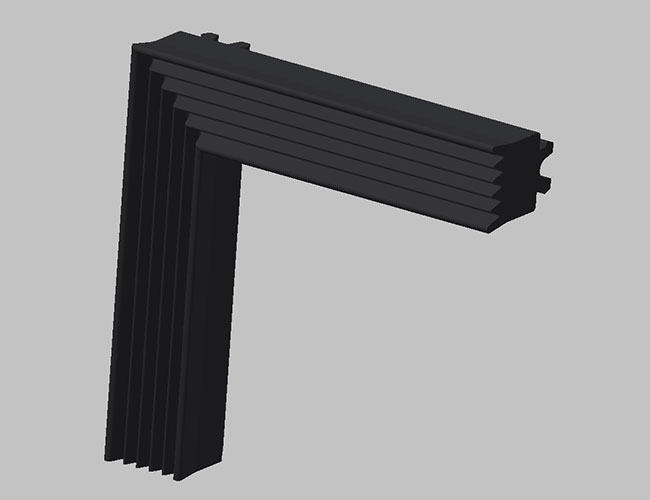 Product Description
We offer a wide variety of high quality L shape and angle extrusions. They provide excellent sealing as well as protection in a wide range of applications. We manufacture these profiles in either EPDM or neoprene depending on the profile you select. We are able to supply a diverse range of shapes and sizes to match any requirement.
Questions about this product?
Get a quote for this product
More information
These ramp shaped profiles are the perfect product to use with any rubber mats or artificial grass products. In applications involving a slippery surface the angle extrusions help to hold the mats in place. This reduces many potential hazards involved with mats slipping underfoot. The ramp edge also greatly reduces tripping hazards. It provides a gentle gradient from the ground surface to the top surface of the mat.
Industry use
Protective edging
Aesthetic trim
Sealing
Safety edging
Related rubber products