Silicone Coolant Hoses
Hoses for rigid pipes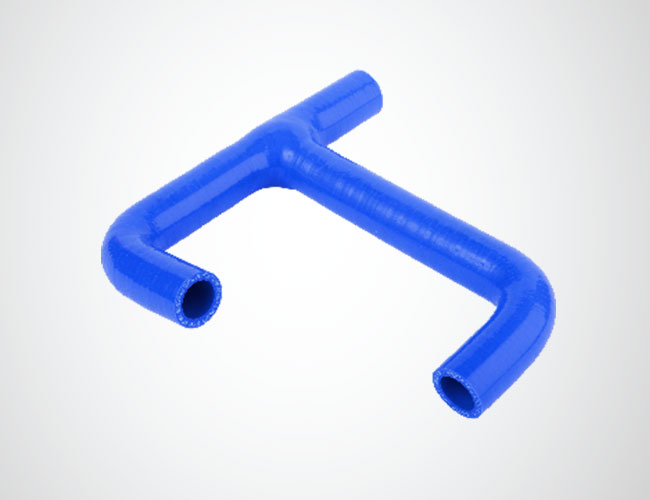 Product Description
Silicone coolant hoses in a range of shapes, colours and sizes. Unless otherwise specified, our standard blue Silicone/ Polyester hoses meet the requirements of SAEJ20 R1 Class A. The hoses generally have 3-4 plies of polyester fabric. The layers can be increased / decreased depending on the working pressure requirements.
Questions about this product?
Get a quote for this product
done

Working temp of -65˚C - 200˚C

done

Good resistance to weather and ozone, and resists corrosion

done

Resists corrosion from coolant and heat transfer
More information
We can provide straight hose length that would provide flexible link between system pipe work and components. We have Silicone coolant hoses available in wire reinforcement & convolution to avoid kinking due to angels or movements, and can also be manufactured in special materials or formulations.
Industry use
Coolant, Air, and Water transfer. Also suitable for polar liquids, such as polyhydric alcohols, low-molecular ketones. Silicone rubber has good resistance to aqueous solutions of weak acids, alkalis or salts, low concentrated coolants like glycols. Silicone Rubber has good resistance to Air, Ozone and UV radiation.
Related rubber products