P-profiles
P-strip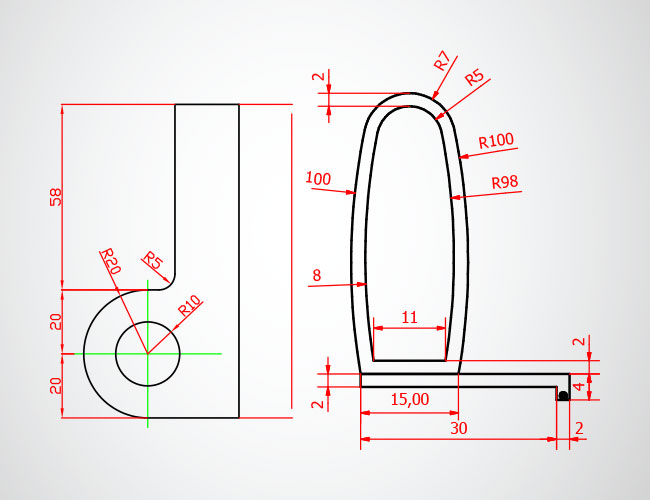 Product Description
URM offers P-profiles for industrial applications. Versions with or without a hole are possible, depending on the pressure the profiles must withstand. Most of our P-profiles are made from EPDM or silicone rubber. Since both are ozone and UV resistant, the extrusions can be used indoors, outdoors and in extreme weather conditions. The silicone type is even resistant to temperatures up to 250°C.
Questions about this product?
Get a quote for this product
More information
P-profiles also known as P-strips, P-seals or P-sections are easily recognizable . They consist of a round top section (to ensure a good sealing performance) and a lower tail section (for a safe installation) . Our experienced team can assist you in developing your profile and choosing the most suitable rubber quality for your application. Too much compression of the P-seal should be prevented. This will negatively impact the lifespan and serviceability.
Industry use
The important utilities of P-strips are saving energy and money by reducing heat loss and preventing drafts. Therefor mostly used for door or hatch seals, window seals, oven seals and weather stripping in a wide range of industries. When requested, we can supply .these seals with a self-adhesive strip for easy assembly
Related rubber products